At Northeast Data Destruction, we receive a variety of requests from companies looking to properly dispose of and destroy their data and products.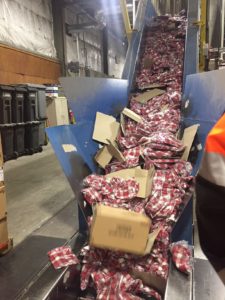 When carrying out the destruction of products, companies oftentimes are not aware that there are rules and regulations set in place for this process with particular off-spec products.
One such situation recently occurred when a large and well-known women's clothing retail company rejected a shipment of clothing product being imported from its manufacturer in Asia. The retailer needed to properly dispose of 14,000 pieces with fabric and stitching quality issues making the clothing unsuitable for sale. Each piece had a retail value of $80.00, making for a $1,120,000 total value.
Because this material had been imported into the country, our client had paid a mandatory duty of over $30,000 to U.S. Customs. However, if the company obtained a Certificate of Destruction, they could receive a duty refund for the clothing. This refund required the company destroy this material, and where tasked with witnessing the full destruction process.
To help this company, Northeast Data Destruction provided the secure pickup and transportation of these materials to our secure shredding site, where we carried out the proper shredding and disposal of the defective clothing. Several representatives from the company witnessed the destruction process. Northeast Data Destruction then provided the company with their required Certificate of Destruction to present to U.S. Customs in order to receive their duty refund for the off-spec products.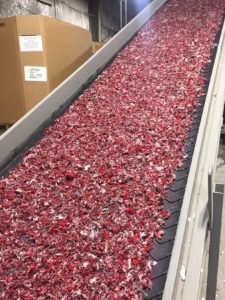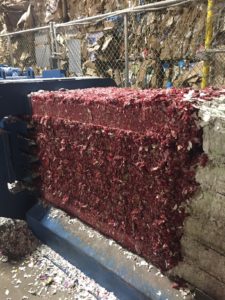 Call Northeast Data Destruction to find out how we can assist your company in the proper disposal and shredding of materials. Northeast Data Destruction is the NAID "AAA" Certified secure document and product destruction division of Miller Recycling.